Olaf the Pancake was Peeta Mellark District 12 Male Tribute's pet pancake who is now deceased. 
Relationships
Edit
Olaf was believed to be in a committed relationship with Peeta Mellark District 12 Male Tribute.
Olaf the Pancake was brutally murdered on July 20, 2013 when Haymitch Abernathy (User)  "mistakenly" ate him. The suspect pleaded innocent, claiming that it was an accident.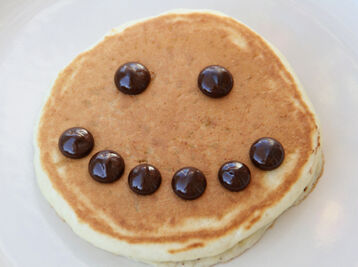 Ad blocker interference detected!
Wikia is a free-to-use site that makes money from advertising. We have a modified experience for viewers using ad blockers

Wikia is not accessible if you've made further modifications. Remove the custom ad blocker rule(s) and the page will load as expected.