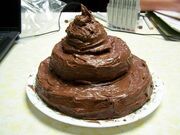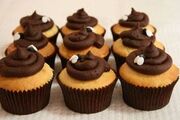 UPCOMING WEDDING
---
As I'm sure you all know, Moon Beam and Haymitch Abernathy are getting married soon. They have yet to pick a date. Moon Beam says that everyone except KEAP and Sky can come. Add your name to the list below if your coming.
---
Cinna Habitus (Haymitch's ex-boy/girlfriend, man/woman of honor)
Finnick "What the Finnick" Odair (Sexy beast)
Johanna Mason District 7 (Jo, the other sexy beast, who will secretly bring the drinks ;D)
Peeta Mellark District 12 Male Tribute (and his magical elf)
Epic Emma (aka Clove, aka Emma)
Cato District 2 Male (Aka Cato,aka Eddie)
Haymitch Abernathy, Seneca Crane, Hnhnh2, Coriolanus Snow, Octavian Caesari, Shitface (Herpaderpderp)
ShimmerGlimmer
Tansyuduri (probley)
HopeD4
Annie Awesome (aka Annie)
Katniss "the girl on fire" (aka that crazy chick)
Lavinia Avox1
Dragongirl1111 (Dragon Tamer, Has a special act JUST for the wedding)
Wiressprincess (maid of honor, aka Keiko, came from Okinawa, Japan just to see Kaitlin *Moon Beam* getting married and then I bring another cake, A REAL CAKE)
August (nice cakes!!!)
ThreshD11 (Keep me away from the drinks please)
Ad blocker interference detected!
Wikia is a free-to-use site that makes money from advertising. We have a modified experience for viewers using ad blockers

Wikia is not accessible if you've made further modifications. Remove the custom ad blocker rule(s) and the page will load as expected.