Elven Emma
Sup Bro
Born
2000?
Gender
Female
Joined
February 18th, 2012
Origin Wiki
The Hunger Games Wiki
Likes
Haymitch Abernathy, Guys with Wings, Whips and Chains that excite her na na na na na come on, Reading, Annoying Haymitch, Bothering Haymitch, Having therapy sessions with Haymitch, Talking about her life with Haymitch while he's sleeping, Stalking Haymitch, Writing two page long emails about how she stubbed her toe and sending them to Haymitch, Birds
Other wikis
The Hunger Games Wiki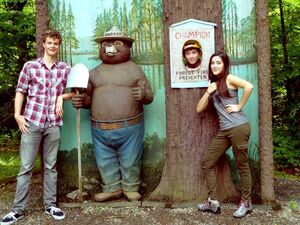 Clove was a lesbian, psychotic murderess who had a Kill List which scared everyone.
Ad blocker interference detected!
Wikia is a free-to-use site that makes money from advertising. We have a modified experience for viewers using ad blockers

Wikia is not accessible if you've made further modifications. Remove the custom ad blocker rule(s) and the page will load as expected.